The Connected Factory
Interconnects for advanced machine-to-machine communications for efficient, reliable, and smarter operation.

Today, manufacturing has to be more of everything – more reliable, more automated, more flexible, more scalable, more decentralized, and more connected. Networked manufacturing environments enable seamless communication and greater speed and efficiency. In addition to data transfer between equipment, information must be shared throughout the entire production environment, beyond the factory and onto desktops. Having access to real-time data regarding productivity and throughput empowers sound and immediate decision-making throughout your entire organization. With its offering of connectors, machine-to-machine interconnects, and control cabinet components, TE Connectivity is leading the charge to push the boundaries of efficiency and productivity, enabling simpler, faster, and more economic industrial communications solutions.
Advantages of automating with TE Connectivity:

Increase speed & achieve greater throughput with faster load rates, enhanced information flow, and deterministic networks.

Improve quality with greater control over QA with finer levels of detail and resolution from machine inspection.

Gain economies of scale and achieve multiple cost reductions with more universal and available parts and without the need for proprietary equipment.

Get more power in a smaller package with increasingly capable devices in a space-saving footprint.

Attain the ultimate flexibility with a common core design.

Increase reliability with the most ruggedized industrial connectors.

Engineering excellence delivers smarter, faster solutions to your most complex problems with 7,400 field engineers in 19 global design centers.
The TE Perspective
Looking at current machine infrastructures, there is a large amount of data that's created but not available. The challenge? Machines have a hierarchic control structure optimized for fast, efficient machine control. Relevant data is transferred with very low latency, with the control system requiring cycle times in the range of milliseconds. This increases the stress on the machine control, which must process additional data that is not latency relevant. To resolve this type of challenge, TE Connectivity approaches these critical issues from three perspectives: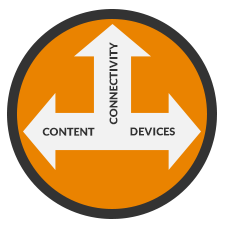 Smart connectivity components:
Determining which components will enable data creation, starting with smart relays over additional sensors and connectors that function as smart devices, by collecting – for example – information about energy consumption or monitoring condition.
Physical connectivity:
Positioning more smart devices inside a machine creates additional connections, which generates more data to be transferred and at the same time, reduces the size and cost of nodes; this leads to the need for alternative connectivity solutions including wave-guided data transfer and wireless solutions.
Connecting the content:
Managing a data path for added value data; the connectivity solution will need to manage, aggregate, buffer, and process data as well as open up a secure path to transmit data to the enterprise-level IT system.
Product Groups and Features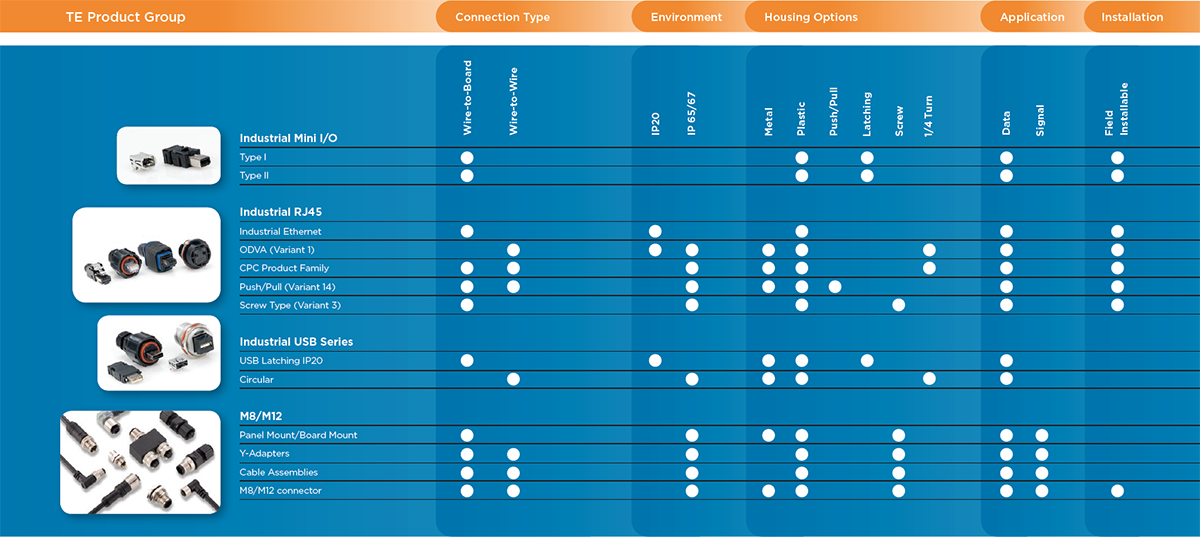 Videos
Connectivity for Smart Factories
TE Connectivity, TE Connectivity (logo), TE, Corcom, ENTRELEC, SolderGrip, and AMPLIMITE are trademarks.